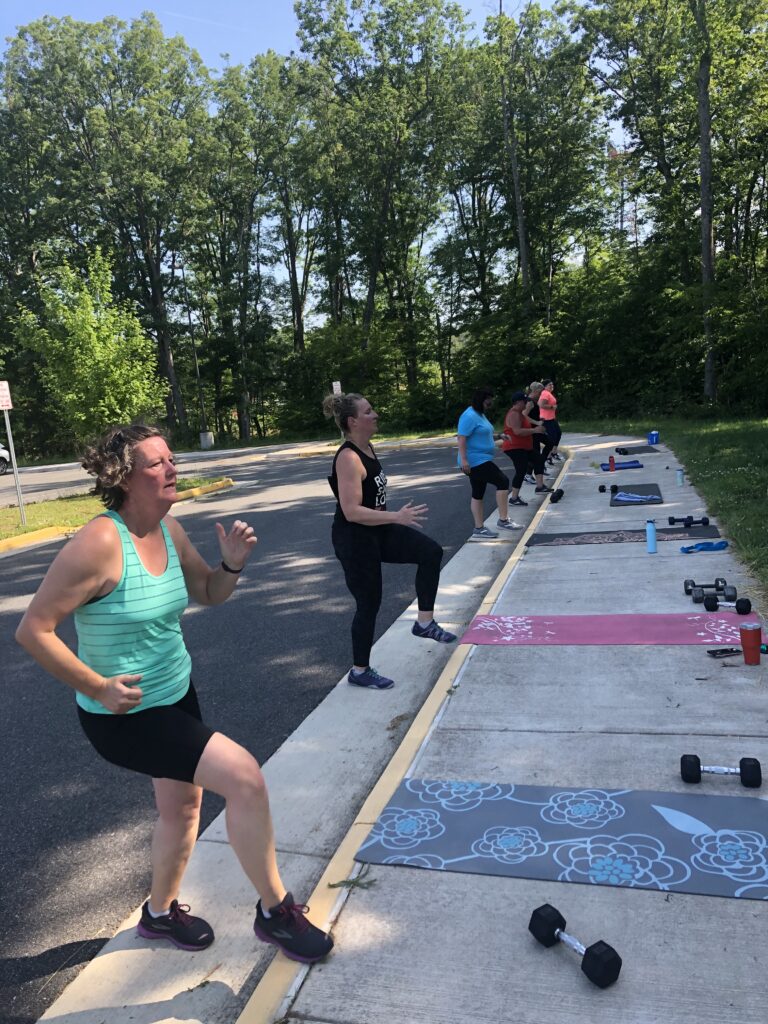 For those who live in the mid-county area of Prince William County we have an amazing opportunity for you CLOSE TO HOME! You can start your Saturdays off on the right foot with convenient workouts for those in Independent Hill and Nokesville areas!
Small Group Personal Training in Your Local Neighborhood
We are offering our small group personal training in the neighborhood right off of Bristow Road and Doug Drive. These outdoor workouts are the absolutely best way to start your day! This small group will meet starting on Saturday, March 18 through Saturday, April 22 from 9 – 10 am. There will be no meeting on Saturday, April 8. Adjustments are made should severe weather arrive.
Convenient workouts for Independent Hill and Nokesville neighbors in Prince William County!
No equipment is necessary! We bring everything to you! ALL fitness levels are welcome and encouraged to attend. If you haven't exercised in a year – this workout is for you! If you are a regular cardio guy or gal – this workout is for you! If you just lift things up and put them down – this workout is for you! The group is small so your coach can provide direct support where YOU are and help get you to where YOU want to go!
There is ZERO commitment! The session is just six Saturdays … but you WILL fall in love and want more! Don't hesitate to get registered for such a convenient workout in Independent Hill and Nokesville! You will THANK yourself!